SideStix carbon fibre crutches are the last set of crutches you will ever need. With optional rebound to absorb shock, decreasing fatigue, and parts to suit any terrain you can customise your Stix to suit your lifestyle..
BOUNDLESS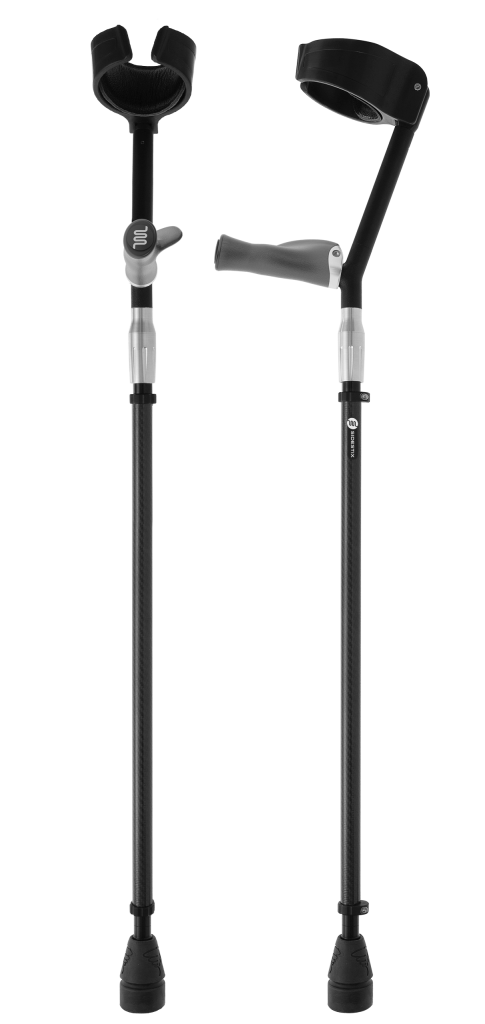 BUILT FOR COMFORT & SPEED​
Our finest performance enhancing mobility device. Designed for the serious athlete and anyone who refuses to accept limitations on what they enjoy doing. Engineered from ultra lightweight carbon fibre and precision-machined aircraft grade aluminum, Boundless provides the ultimate in comfort and performance thanks to cutting edge technology and our patent pending SideStix™ Shock Absorbing System. Whether you're out everyday walking your dog, hiking the backcountry on weekends, or competing in your favourite sporting activity, Boundless will enable you to go farther and push harder with less effort and fatigue.
DISCOVERY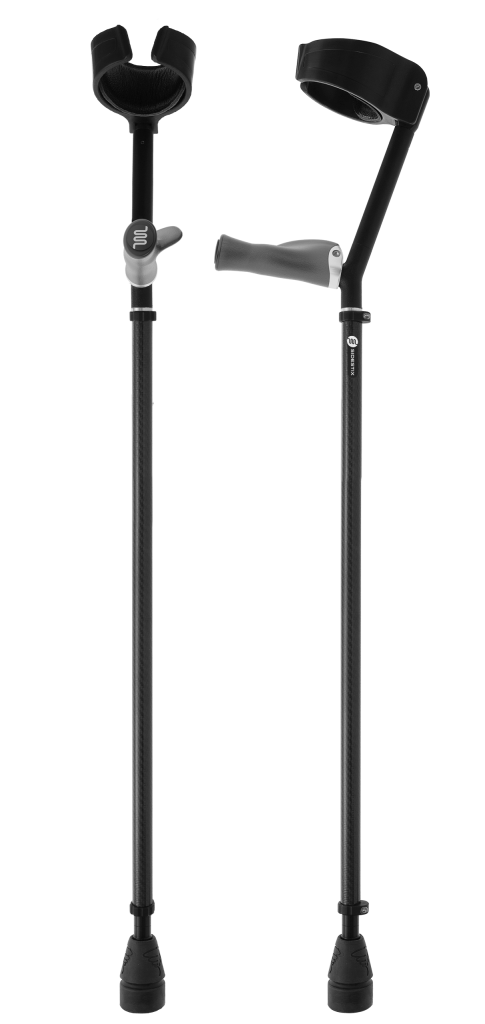 OUR LIGHTEST STIX EVER
​Identical to our top of the line Boundless, except without the SideStix™ Shock Absorbing System makes Discovery the lightest SideStix™ we've ever built. And since there are no moving parts, Discovery is perfect for trekking through water, sand and mud. Manufactured from ultra lightweight carbon fibre and precision-machined aircraft grade aluminum, this model is ideal for those wanting a high quality, super lightweight adaptive device. Generally used for walking shorter distances, Discovery is great for everyday activities like shopping, working in the garden or enjoying a day at the beach.
EXPLORER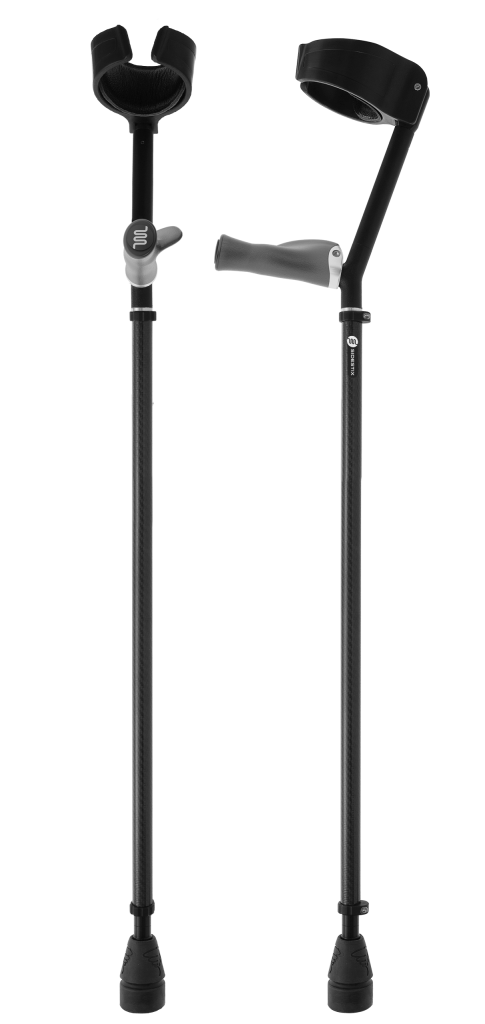 ADAPTABLE & AFFORDABLEExplorer is the ultimate adaptive device for anyone who wants to get out and enjoy life. It's the perfect entry-level model that you can upgrade and customize whenever and however you want. Based on the same ergonomic frame as our other models, and engineered entirely from precision-machined aircraft grade aluminum, Explorer can take you anywhere you want to go. From around the house to around the world.
BOUNDLESS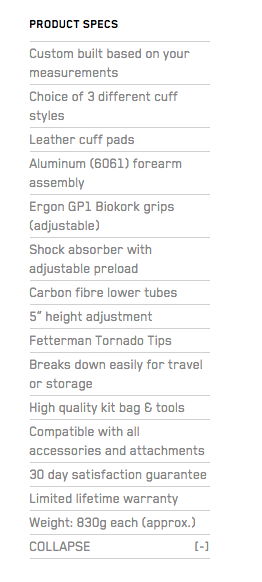 DISCOVERY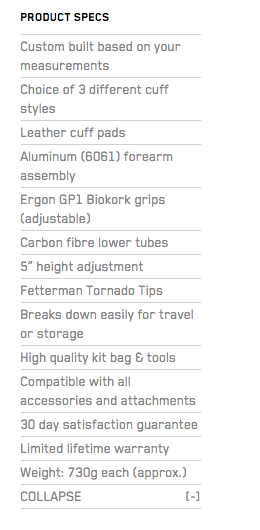 EXPLORER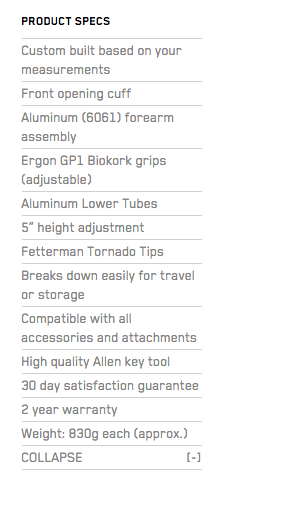 PRICING
SideStix crutches and accessories MAY BE SUBJECT TO DUTY and/or TAXES. In the event that duty, taxes or other fees are levied, the RECIPIENT will be responsible for these charges. Please consult your local Customs Office for clarification. PLEASE CONTACT US IN RELATION TO VAT RELIEF ON THESE PRODUCTS.
EACH PAIR OF SIDESTIX ARE CUSTOM MADE TO EACH INDIVIDUALS SPECIFIC SIZING, THEY WILL BE MADE TO THE EXACT SIZING YOU PROVIDE ON THE ORDER FORM AND THEREFORE WILL BE SPECIFIC TO YOU AS THE END USER. PRICING IS BASED ON THE CANDIAN DOLLAR EXCHANGE RATE THEREFORE MAY BE SUBJECT TO SLIGHT FLUCTUATION. LEAD TIME FOR PRODUCTION IS UP TO 10 WORKING DAYS AND A FURTHER 7 WORKNG DAYS FOR DELIVERY.
BOUNDLESS
Starting at
£646 + Vat

DISCOVERY
Starting at
£497 + Vat

EXPLORER
Starting at
£379 + Vat

SIZING
To help make your SideStix the perfect fit, we need some specific measurements to ensure for correct sizing. Click here to see a short video of the measuring procedure.
ACCESSORIES
CLICK here TO VIEW OUR CURRENT SPARE PARTS STOCK
ORDERING
PLEASE DOWNLOAD AND COMPLETE THE ORDER FORM AND EMAIL IT TO DAVID@CUSTOMCRUTCHES.CO.UK, YOU WILL BE CONTACTED WITH THE FINAL PRICE AND PAYMENT IS REQUIRED BEFORE THE ORDER WILL BE PROCESSED, ONCE PROCESSED THE ORDER WILL BE NON-REFUNDABLE AS THESE ARE BESPOKE ITEMS.